Established in 2016, The Dogears Bookshop is a small-town bookstore with large dreams. We primarily stock on books for children, book in English, but sourced from all around the world, and on books on Goa, which is the Indian state we live in. In addition, we have curated a selection of fiction and non-fiction titles, both from independent presses and mainstream publishers and a selection of translations from other Indian languages into English. Our collection of pre-loved, secondhand, books is also impressive, as they are mainly sourced from tourists who bring a book to read in Goa, but decided to leave them behind after reading. In that sense, our bookshop is made of many cultures and experiences.
The Dogears Bookshop has also been able to bring people together and foster a sense of community. We have had film festivals, including a Portuguese Film Festival that ran for 3 years every April, was discontinued during the pandemic, and has now resumed again. We have had discussions around books with their authors, other seminars and panel discussions, poetry slam events, theatre and other workshops for children, and musical performances. Through all these initiatives, we have sought to bring people together through their love of the arts. We will continue to have more such events, and broaden the scope of what we organize in our small space.
Another aspect of our bookstore are the associations we have cultivated with schools and colleges in our locality. During the past few years, we have had book fairs at these institutions of learning, as also at weekend bazaars and company campuses, with the goal of reaching out to readers and introducing to them our carefully curated selection of books. This activity, too, we have had to pause during the pandemic, but are confident of resuming soon.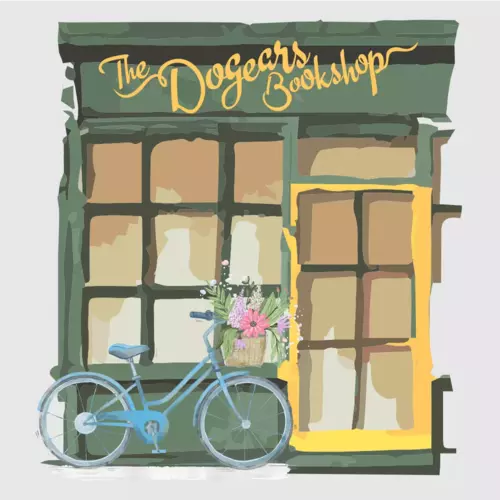 With so many online bookstores to choose from, why shop with thedogearsbookshop.com?

Co-Founder, The Dogears Bookshop
Queenie is co-founder of Dogears Print Media Pvt. Ltd, an online bookstore, and of CinnamonTeal Publishing, its publishing arm. Queenie overseas the day-to-day operations of the company which provides publishing services that include e-book development and distribution, digitization and archival. She has a Masters degree in Economics from Gokhale Institute of Politics and Economics. Queenie and Leonard are both co-founders of the Publishing Next conference.

Co-Founder, The Dogears Bookshop
Leonard J Fernandes co-founded dogearsetc.com, an online bookstore for used books in 2006 and CinnamonTeal Publishing a year later, thus pioneering the business of providing publishing services to authors and trade publishers in India. Leonard has completed his B.E. (Mechanical) from the Goa Engineering College and his MBA from the Ohio State University. In 2010, he was awarded the Young Creative Entrepreneur (Publisher) Award by the British Council.