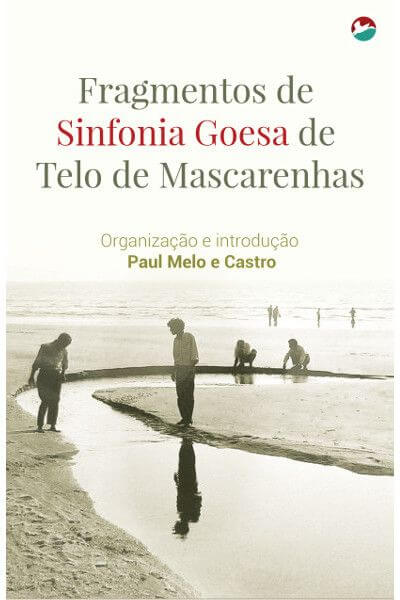 Fragmentos de Sinfonia Goesa de Telo de Mascarenhas (PDF)
$1.30 (+ GST = $1.37)
Telo de Mascarenhas
Organização e introdução pelo Paul Melo e Castro
9789387676541 | PDF | pp. 32 | 2020 | CinnamonTeal Publishing
Este livro inclui quatro contos de Telo de Mascarenhas, fragmentos da sua Sinfonia goesa que viram à luz nos anos 70.
Ships in 2-4 days
In stock
Description
Telo de Mascarenhas (1899-1977) foi jornalista, escritor e freedom fighter. Passou a juventude em Portugal, onde participou de várias iniciativas em prol do nacionalismo indiano. Com a independência da Índia britânica, voltou ao subcontinente. Depois de um período de exílio em Bombaim, já em Goa, foi preso e enviado a Portugal, onde permaneceu no cárcere até 1970. Finalmente libertado, regressou a Goa e dedicou-se a actividades literárias. Sinfonia goesa é uma de duas obras em prosa que Mascarenhas teria escrito durante a sua permanência na prisão. A outra – um romance que se intitularia Jogos malabares – parece que se perdeu. Da novela anunciada, quatro fragmentos da Sinfonia goesa viram à luz nos anos 70 em forma de contos, os quais damos a público nesta edição.
Additional information
Author:

Telo de Mascarenhas
Compiled and Introduced by Paul Melo e Castro

ISBN:

9789387676541

File Format

PDF

Pages:

32

Year of Publication:

2020

Publisher:

CinnamonTeal Publishing

Edition:

First

Condition:

New

Country of Origin:

India

Language:

Portuguese
Delivery
This book will be available to you as soon as your payment is processed. Please check your purchases (available within your account information) for the download link.