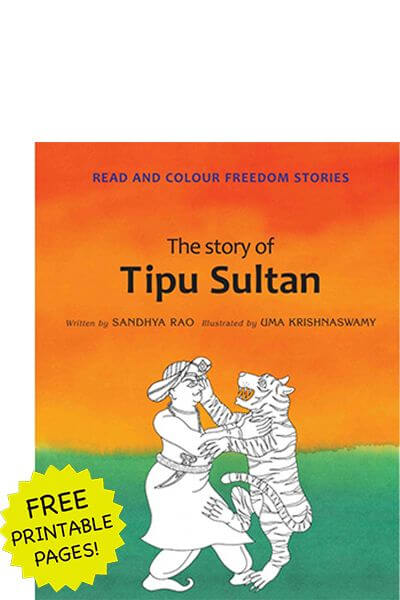 Description
Trained to be king from the time he was 12 years old, Tipu was bold and fearless boy – no wonder, then, that he chose the tiger for a mascot! Here's a tale of how this Tiger of Mysuru challenged the growing might of the British in the late 18th century.
Additional information
Author:

Sandhya Rao
Illustrated by Uma Krishnaswamy

ISBN:

9788186895016

Format:

PDF

Year of Publication:

2017

Publisher:

Tulika Publishers

Edition:

First

Country of Origin:

India
Delivery
This book will be available to you as soon as your payment is processed. Please check your purchases (available within your account information) for the download link.
Series Note
The Read and Colour favourites are back in a new digital edition! A hands-on way for young children to understand and explore 'information', this series keeps them engaged with more than just text. As they enjoy colouring in the well researched line drawings, they absorb the little visual details that add to the experience and stay with them.