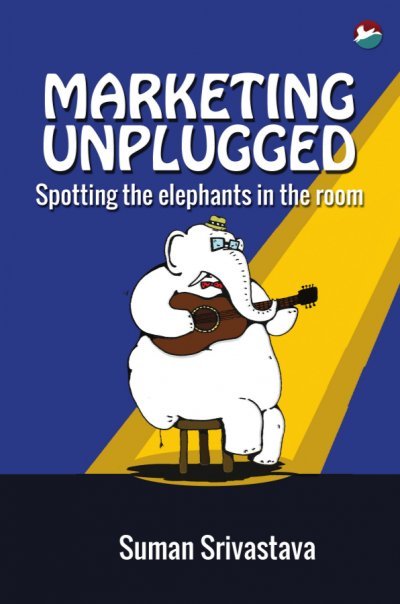 Marketing Unplugged – Spotting The Elephants In The Room (MOBI)
₹199.00 (+ GST = ₹208.95)
Author: Suman Srivastava
9789385523526 | MOBI | 2016 | CinnamonTeal Publishing
Marketing Unplugged is an interesting blend of wisdom, experience and insights distilled by a master craftsman into an easy-to-use toolkit and garnished with real brand stories. The author shows how the old rules of marketing have become irrelevant.
A fun to read. Totally unputdownable.
In stock
Description
Marketing Unplugged is a toolkit of new techniques that one should use to arrive at a marketing strategy. This book quotes experts who tell us that it is better to observe behaviour than to ask questions while researching. This startlingly simple credo has been forgotten in the excitement of projective techniques and ever more sophisticated data analysis.
There are several other ideas that experts have come up with. This book is a combination of some of those ideas into a new narrative titled Marketing Unplugged.
This book is a joy to read and is a wake up call.
Additional information
| | |
| --- | --- |
| Author: | Suman Srivastava |
| ISBN: | 9789385523519 |
| Publisher: | CinnamonTeal Publishing |
| Format: | MOBI |
| Year of Publication: | 2016 |
| Edition: | First |
| Condition: | New |
| Country of Origin: | India |
Delivery
This book will be available to you as soon as your payment is processed. Please check your purchases (available within your account information) for the download link.