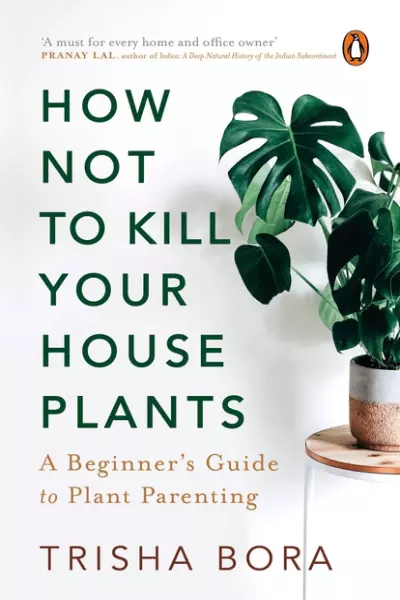 How Not to Kill Your Houseplants: A Beginner's Guide to Plant Parenting (HB)
₹499.00
Author: Trisha Bora
9780670094707 | HB | pp. 192 | 2021 | Penguin Random House
In How Not to Kill Your Houseplants by Trisha Bora she shares her knowledge of why houseplants die and strategies which can be used to care for and prolong their life.
Ships in 2-4 days
In stock
Description
We've all killed houseplants. But a plant's death is a good starting point, because it can help us answer the important question: Why did it die? Equipped with the right knowledge, you can make plants thrive for many years.
How Not to Kill Your Houseplants is the first-ever comprehensive guide on how to care for houseplants in the Indian context. In this book, you will learn how to choose the right plants for your space and lifestyle, the right light requirements, when and how to water and fertilize them, the best potting mixes, and how to propagate plants.
With simple and effective advice, and seventy houseplant profiles, accompanied by stunning pictures, plant parenting has never been easier.
Additional information
| | |
| --- | --- |
| Author: | Trisha Bora |
| ISBN: | 9780670094707 |
| Binding: | Hardback |
| Pages: | 192 |
| Year of Publication: | 2021 |
| Publisher: | Penguin Random House |
| Edition: | First |
| Condition: | New |
| Country of Origin: | India |
Shipping
The author studied literature at Miranda House and started a career in publishing immediately after. She has worked as an editor and commissioning editor at Penguin Random House India, Rupa Books, Dorling Kindersley and Juggernaut Books. She was senior features editor at Conde Nast Traveller India. Her novel, What Kitty Did, was published by Harper Collins in 2018; she is currently working on the second book of the Kitty series. She lives in Mumbai with her husband, her cats, Lucky and Mowgli, and a hundred plants.
You can find her on Instagram @trisha.bora and follow her plantkeeping stories @aplantersdaughter. You can also catch her plant guides on her YouTube channel, Planter's Daughter.